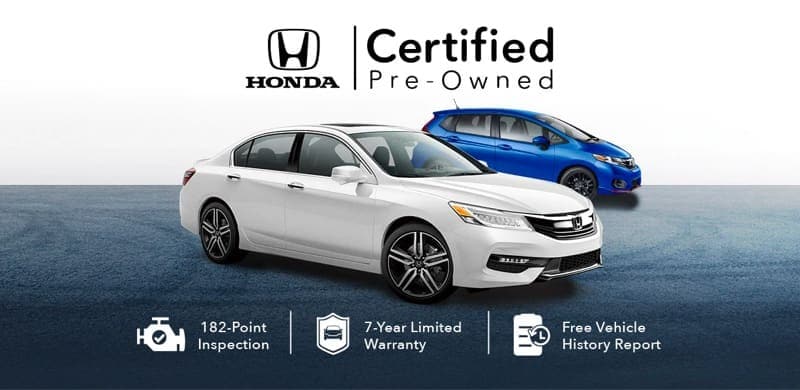 Certified Pre-Owned
Nothing compares to the quality of a Honda. No other program comes close.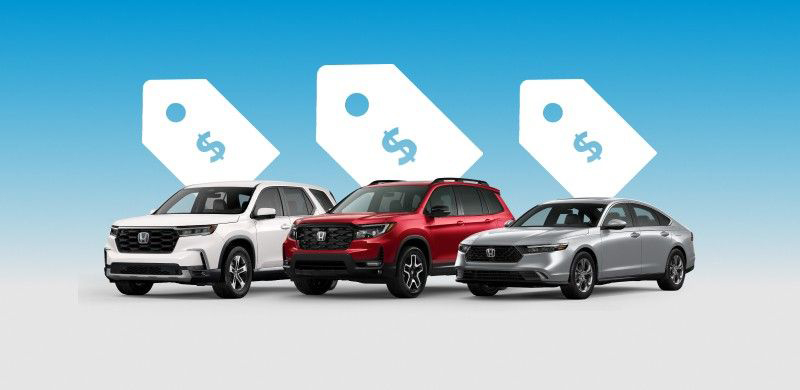 Current Offers
See this month's featured current offers going on now on new Honda vehicles.
Our Reviews
Very nice and clean dealership with great accommodations for customers waiting in the service area!
The planet Honda's salesman Nikolas Smith his attitude is so kind and very nice, I recommend him to everyone.
Had my a new key fob programmed. Service was excellent. Waited only 30 minutes.
Plant Honda been servicing my 2017 Honda Civic since original purchase. Always professional and courteous!
Easy drop off and pick up. Will use for service moving forward!
Can't go wrong with free coffee
Everyone was very courteous and service was fast and efficient.
I genuinely enjoy hanging out in the waiting room while my car is getting worked on. I promise I'm cool; just love a free snack
Jeff Puffett was great with helping me get a new pilot. I appreciate the team as they were quick and professional. Thanks Planet Honda, Merry Christmas!
It was time for my first oil change and tire rotation, so I brought my car in. They let me know the cost before they started, and sent me in to a waiting room stocked with water, coffee, snacks, and a TV tuned to watch the USA play World Cup Soccer (we won!). When my car was done, they let me know that the cost was less because they deemed my tires didn't need rotating after all. I appreciated that they didn't just rotate them and charge me when it wasn't necessary. Thank you to Khai and Planet Honda!
I worked with Brandon Stackhouse. He did a great job. Brandon communicated with his parts manager Ryan and Ryan was able to track down the exact tires I wanted for a lesser cost than originally thought. They were able to get the tires in the next day, so impressive. Brandon even followed up with me the next storm to make sure I was happy with my new snow tires
Always fast, friendly, patient service.
I've been to Planet Honda twice this year and both times the team members were prompt welcoming and transparent. They communicate everything they plan to do and provide an estimate on when the car is ready for pick up and both times they finished more quickly than estimated! I'm so glad we have Planet Honda near us!
My brand new car kept dying unexpectedly and the service team did an exceptional job of souring the issue and fixing it in a timely manner.
Khai was very friendly and made my oil change process quick and easy.
This was my first visit to Planet Honda and I will be back! Every person I had contact with was courteous, efficient, and eager to help. The car was taken care of in a timely manner and the video of the service procedure was over the top. I had hardly finished my tea (provided in the well/appointed waiting area) when I was notified that my car was ready-and washed. 🤣👏
The dealerships advertised savings and straightforward pricing is what sold me. The whole staff was very nice and no BS markups.
Treat customers well. Great job taking care of my car
I recently went to Planet Honda to see why my TMPS light was on and had been on for a long while. I needed it fixed, so I could go and pass an emissions test, and then go get my Colorado license plates. It was easy to go online and set up an appointment and confirm the date and time. A Service Advisor was assigned to me at this time. I was advised to arrive at approximately the time of my appointment or as close as possible without arriving too early. This allowed me to pull right in and have the auto attendant come over and get my name and then he let the Service Advisor know I had arrived. Tom, who was my Service Advisor, was great! He came out and took a video of my mileage and all around my car, protecting me and them from any fraudulent claims. I really liked them doing this. Tom then took me inside and discussed my issues and concerns, and asked if I was going to wait or come back when all was completed. I decided to wait and see what was determined after their multi-point inspection. At this point, Tom was in contact with me the entire time through texts. It worked great and kept me updated, as my car went through the inspection and informed me of what they advised needed to have repaired. The mechanic even took a video pointing out his concerns and it showed me the evidence of his findings. This gave me trust and made me feel comfortable with what they recommended be repaired. They told me about immediate concerns that needed to be addressed and those that could wait but would need to be addressed down the line. I was able to confirm what I wanted to have done, or not, and then was given an estimate all by text. It was so easy and straightforward. I ended up waiting about four hours in the dealership, but it was a wonderful environment to spend time in. They had free Wifi, televisions, bottled water, coffee and mugs, snacks, couches, chairs, working tables, etc., and of course restrooms. I was made to feel comfortable and the four hours passed easily. They completed the work they could, with the parts they had on hand, and I came back two days later to complete my repairs. Tom looked for me when my car was completed but I had stepped outside to take a call, so he could not find me. I was sent a text letting me know to go to Tom's desk, so I could pay and get my car. I received paperwork for the repairs done and a receipt but was also sent a receipt by email. People complain about dealerships costing more, but they know your vehicle and to me, it was well worth going to Planet Honda! They made the process easy, I was kept informed, the work was done professionally, and it was completed promptly. I felt very comfortable while waiting at the dealership. Tom, my Service Advisor, made sure I was taken care of and addressed any and all of my issues and concerns. I would highly recommend Planet Honda to anyone needing repairs on a Honda vehicle! Needless to say, my car passed emissions and I was able to get my new Colorado license plates.
They fixed a warranty issue with the starter also
Oil change, tire patch from two nails, tire rotation
Customer service was spectacular. Loved how they showed a video of what their findings were.
Great service. Fast and easy! Thank you Ashley for all your help!
My reminder that service needed yo be done. I took my CRV to another Honda dealership twice and they were rude and told me i didn't need to everything done that the codes said. At Planet Honda they were courteous and explained what they were going to do.

Welcome to Planet Honda
When you choose this dealership, you choose a lifelong partnership with your dealer. We are committed to helping you find the right vehicle for you as well as preserving the performance, safety, reliability, and long-term value of your vehicle purchase. You can count on this dealership for an opulent service experience from the moment you enter our showroom. Visit us today at our address — our seasoned professionals are ready to answer any questions you may have.
This dealership strives to provide the best vehicles and service possible to the dealership area. Or experienced sales and service staff is available to help you find and maintain your next vehicle. Visit our showroom today and let us help you find your dream vehicle!
Get Directions To Planet Honda